What Do We DO Here?
---
Our menu is comprised of treatments meant to "rescue" you from stress, mental or physical discomfort or anything causing imbalance in your life. We offer a range of wellness treatments from massage to energy balancing - each with its own unique set of benefits to immerse you into relaxation and restore balance.
We Are Here to Rescue You
We strive to provide an experience second to none. If you have any special requests please feel free to contact us before your visit and/or to voice your requests upon arrival and throughout your treatment. We value your feedback as well, please share your thoughts with the front desk upon completion, we love to hear you! We understand that some issues are sensitive and cannot always be put into words at the desk - please feel free to text 310-540-6406 or email rmc@rescuemassagecenter.com with any comments or concerns.
Powered by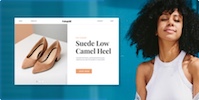 Create your own unique website with customizable templates.