Energy Work

---
Reiki
- A treatment originating in Japan, it does not involve manual manipulation of the body but instead encourages a shift in the energy field, allowing for relaxation, subtle energy balancing and stimulation of healing. Sound bowls and crystals or gemstones may also be added to the session for more enhanced and personalized session.
​20 minutes - $30.00 1/2 hour - $45.00 1 hour - $65.00
​
Animal Reiki ​ - Energy balancing for our beloved pets. Helps animals to release past emotions and experiences, allowing for a more enhanced life. Helps in pain management, anxiousness, new pets, relocation and much more.
15 - 30 minutes $30.00
*Please note: none of the above treatments are intended to diagnose or alter a preexisting medical plan set froth by a medical or holistic physician. Energy work is intended to restore natural balance and harmony disturbed by a multitude of varying factors - stress and illness being some of the most common. Suggestions may be made by the administering practitioner as a result of feedback from the sessions. Please take the suggestions as suggestions and act on them as you personally see fit and to your comfort. Practitioners will not EVER suggest anything unhealthy, reckless or otherwise harmful. Please consult your doctor for any radical alterations in lifestyle.
Powered by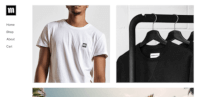 Create your own unique website with customizable templates.

UA-120140880-1