Forms & Policies
---
Forms
Expedite your first visit and/or be sure a treatment is safe for you. Please note - some of the forms are required to be returned via email before your visit. All information is confidential and is used to ensure your visit is right for you. We will not ever share or sell any information provided, unless obligated to by law.
​New Client Form
Prenatal Form
Hot Stones Form
Infrared Salt Sauna Form
Minor Release Form
​
Reiki Form
Please be sure to print and bring any required forms upon your scheduled visit. Thank you!
Policies
Gift Certificates
- ​If you are interested in purchasing a gift certificate for someone special we can help! You have the option of emailing, calling, texting or stopping by the office. For email gift certificate please send an inquiry to rmc@rescuemassagecenter.com with "Gift Certificate" in the subject line. If you'd prefer to call or text the office line is 310-540-6406. If you would like to stop by our office please be sure to contact us first to be sure there will be someone available to assist you. Though gift certificates can be purchased for specific services we strongly suggest purchasing a dollar amount to allow the recipient the freedom to choose to use it as desired. You can also purchase gifts online!
Order online by clicking here.
​
​
For gift certificate recipients
- Lucky you! Please be sure to make an appointment to redeem your gift. Please note, as of January 1, 2018 we will no longer be able to redeem certificates that are not brought in at the time of your appointment. Emailed certificates must be printed and brought in. If you cannot find it please contact our office well before your appointment for additional verification options. If we cannot verify it we cannot redeem it - sorry for any inconvenience!
Cancellations/ No-show - When you schedule an appointment at Rescue Massage Center we reserve the time especially for you. We would greatly appreciate your cooperation and understanding of our cancellation/ no-show policy. We require to be notified if you are unable to make a scheduled appointment AT LEAST 4 hours before your appointment time to avoid being charged a cancellation fee. Any appointments cancelled less than 90 minutes prior to your appointment time will be charged the full amount of the scheduled appointment. No notification will be responsible for the full amount of the session. If you schedule a last minute appointment less than 90 minutes prior to appointment time you will be responsible for the full amount of the session in the event you cancel. All scheduled appointments will require a valid VISA, Mastercard, AMEX or Discover card to hold the spot. If you are planning on using a gift certificate you will be asked to provide the gift card number and it will be use to reserve the appointment, if any fee is incurred it will be taken from the gift certificate. If you do not want to provide a credit card to reserve a space there is a chance that your space might be taken by another customer who does provide a credit card. You will be notified in the event this occurs.

Cancellation fees are as follows:
1 Hour Service - $40.00 if cancelled less than 4 hours before appointment. $65.00 if less than 90 minutes prior or in the event of a no-show
75 Minute Service - $45.00 if cancelled less than 4 hours before appointment. $80.00 if less than 90 minutes prior or in the event of a no-show
90 Minute Service - $55.00 if cancelled less than 4 hours before appointment time. $95.00 if less than 90 minutes prior or in the event of a no-show

Powered by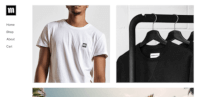 Create your own unique website with customizable templates.

UA-120140880-1