Massage
---

Pricing

​​1/2 hour massage - $45.00
1 hour massage - $65.00
1&1/2 hour massage - $95.00
Couples 1 hour - $130.00
Couples 1&1/2 hour - $190.00
​Add-On 15 minutes (if available, not available for couples massage) - $15.00

Enhancements
CBD - $5.00 per area
Cupping - $15.00

​Please note - these prices are not for Specialty Massages - prices for such are listed next to the description. Some of the Specialty Massages require a doctor's clearance note. Prices do not include gratuity. Additionally, enhancements are subject to availability. Please inquire of the availability upon booking. Thank you!
Swedish/Relaxation
- Possibly the most well known of the massage styles, this massage helps to increase blood flow and reduce stress. Sometimes referred to as a "basic" massage, this style is anything but! While it does not target a specific area or is an extremely superficial massage it can be a very effective way to stimulate natural detox as the technique replicates the movements of the circulatory system, causing a gradual activation of the lymphatic system and in turn "moving along" toxins stored. Best for those who are sensitive to touch, bruise easily and/or have trouble relaxing. Anxiety, insomnia, high blood pressure, chronic headaches, depression and old sports injuries are just a few more things which Swedish massage can drastically help to reduce. Never underestimate the power of a massage that feels good, as we already suffer through enough in our lives. Relaxation is an incredible thing - when's the last time you truly just relaxed?
Deep Tissue
​ - Just as the name suggests, this style of massage utilizes extremely deep pressure aimed at the deep layers of muscles and fascia. Not the most relaxing style, as some have reported discomfort (Not pain! - there is a difference) during the session and even bruising afterwards, it can be one of the most effective styles when you are looking to reduce chronic pain, increase circulation, de-stress and reduce muscular tension. For those who are active, have a busy or stressful job and many more! If you have not ever had a deep tissue massage before please note that it is NOT a relaxing massage and in some extreme cases can cause soreness and bruising, varies by case.
​
Sports
- For individuals who are training 5-6 days a week, such as triathletes, college athletes or even high school athletes. Focuses on muscle groups used during training, not a full body massage. Often confused with a Deep Tissue, since there are similarities. Deep pressure is most often used - unless an injury is being treated - on targeted muscle groups to prevent injuries and tension associated with heavy training, which can ultimately leading to improved performance. Goes great with an enhancement!
"Computer" Massage
- Also know as "tech-neck" massage, this style focuses on the areas of your body which are taxed during work, whether that be on the phone or on the computer. Helps to relieve mental and physical stress caused by sitting at a desk or working on a hand-held device. Is not typically a full-body massage since specific areas are targeted. A longer session is suggested for those looking for a full-body massage.
Prenatal
- For expecting mothers, this style focuses on easing the aches and pains which accompany pregnancy and alleviating any stress in the body. We offer a variety of options to help you feel comfortable, including a specialty pregnancy table. We have a prenatal consent form which we encourage you to read or print and fill out beforehand to expedite the intake process.
​Specialty Massages
by appointment only
​

Combination Hot Stone Massage
- Similar to the relaxation stone massage, heated stones are used throughout the massage to release muscles aches and stiffness. Specific areas of your choice are worked on, with a goal of relief in mind. Is especially good for athletes after a game, race or an intense week of working out. Also great for those who like deep tissue but find that they are struggling to relax during the massage, as the heat from the stones gently forces relaxation. Please be sure to read about hot stones and even take a look at the consent form before choosing this style.
​1 hour - $90.00
​1 and 1/2 hours - $135.00

​
Powered by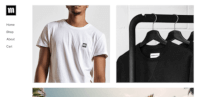 Create your own unique website with customizable templates.

UA-120140880-1